Governor Henry McMaster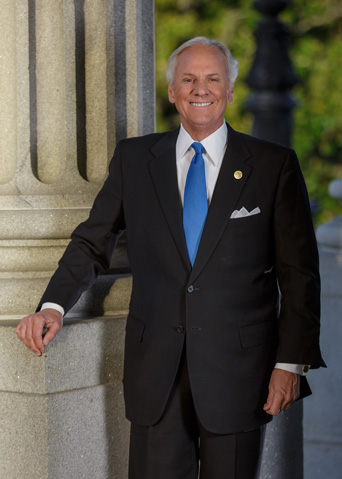 Governor Henry Dargan McMaster, a longtime public servant of South Carolina, was born May 27, 1947, in Columbia, South Carolina. He received a bachelor's degree in history from the University of South Carolina in 1969 and as an undergraduate was a member of Kappa Alpha Order and the South Carolina Student Legislature.
In 1973, he graduated from the University of South Carolina School of Law, where he was on the editorial board of the South Carolina Law Review. Later that year, he was admitted to the Richland County Bar Association. He also served in the U.S. Army Reserves, receiving an honorable discharge in 1975.
Upon graduation from law school, he was a legislative assistant to U.S. Senator Strom Thurmond in Washington, D.C., and joined the law firm of Tompkins and McMaster in 1974. He was later admitted to practice before the U.S. District Court, U.S. Court of Claims, the U.S. Court of Appeals for the Fourth Circuit, and the Supreme Court of the United States. Governor McMaster practiced law for over 40 years, as a federal and state prosecutor and in private practice in both state and federal courts...
Lieutenant Governor Pamela Evette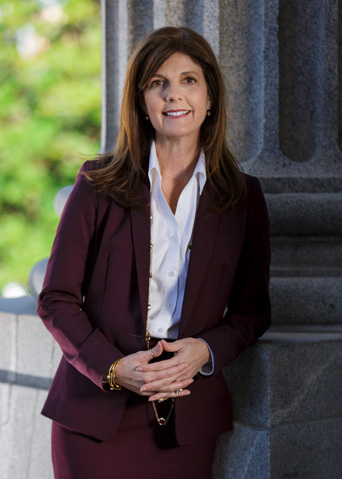 Pamela Sue Evette of Travelers Rest was elected as the 93rd Lieutenant Governor of South Carolina on November 6, 2018.
Prior to her election as the first female republican lieutenant governor of South Carolina, Evette founded Quality Business Solutions, Inc. (QBS), a payroll, human resources, and benefits services firm headquartered in Travelers Rest. Under her leadership as President and CEO, QBS has grown exponentially, going from start-up to earning a spot on the Inc. 5000 listing of the nation's fastest growing small businesses. Her company has also been repeatedly honored among the fastest growing and best places to work in the State of South Carolina.
Evette has been the recipient of numerous business and professional accolades, including the ATHENA Leadership Award®, which honors individuals who assist women in reaching their full leadership potential and provide community service; the Women's Presidents Organization/American Express 50 Fastest-Growing Women-Owned/Led Companies Award; and being honored...